Mittwoch, 23.05.
Masta Ace & Marco Polo


OHA! Music, Grossstatttraum, Backspin, Rap-N-Blues.com & Testspiel präsentieren:


Masta Ace & Marco Polo


Datum: 23.05.2018
Einlass: 19h // Beginn: 20h
Tickets via www.love-your-artist.de


No Doubt! Nur wenige haben es seit jeher verstanden im exakt selben Atemzug, Frische, Aktualität und positive Strömung, mit Dirtyness, Street- und Old School–Flavour in Einklang zu bringen. Einer von ihnen ist zweifelsohne Masta Ace. Gemeinsam mit Big Daddy Kane, Biz Markie, Craig G, MC Shan und Kool G Rap kreierte Masta Ace bis Ende der 80er Jahre auf Cold Chillin'-Records, das als hoffnungsvolles HipHop-Pendant zu Motown-Records galt, unter Produktion Marley Marls den legendären Sound der Juice Crew. In den 90ern gelang ihm dann der weltweite Durchbruch mit seinem Überhit "Born to roll", welcher immer noch die Bassboxen weltweit zum pumpen bringt. 2004 erregte er abermals große Aufmerksamkeit mit der Hymne "Beautiful" die von Koolade produziert wurde. Eine weiteres Highlight in seiner Discografie ist sicherlich die Single "Crooklyn Dodgers" mit Buckshot & Special ED produziert von A Tribe Called Quest aus dem gleichnamigen Film von Spike Lee.

Nachdem er 2016 noch alleine den Waagenbau abgerissen hat kommt er diesmal gleich mit Marco Polo im Gepäck nach Hamburg!


Eintritt: 22.00 € Eintritt VVK: 18.00 € | Einlass: 19:00 | Beginn: 19:00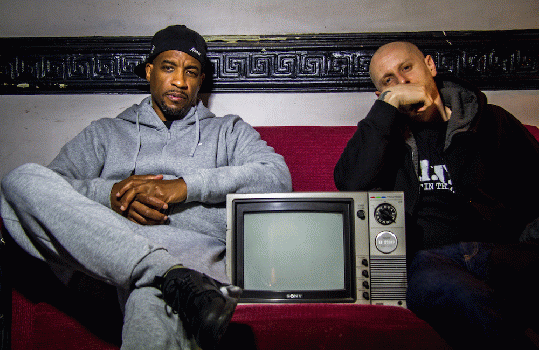 Samstag, 26.05.
PARA w/ ▂▂ LAYTON GIORDANI (Drumcode / New York
"PARATHERMAL HEADS" - 26.05.2017 Samstag | cet 24h. | Waagenbau Hamburg

• LAYTON GIORDANI ( Drumcode / New York )
• PAULS BÜRO ( Goodlivin )
and many more ...

► Limitierter VVK hier: bit.ly ◄
( Es wird am Abend selbst auch eine Abendkasse geben! )
▬▬▬▬▬▬▬▬▬▬▬▬▬▬▬▬▬▬▬▬▬▬▬

Layton Giordani was born in New York in 1992. During his childhood and adolescence, he grew up blocks away from the east coast shore and was very keen on surfing and skating. However, it was when he heard house music for the first time that shaped the direction for the remainder of his teenage years.

After graduating high school, his interest in dance music developed into a full time occupation for the now prolific producer. With his first experience of a real club at Pacha in New York City, at only 15 years old it was then turning into an every weekend hobby. He even locked down the opportunity to play there a few times after teaching himself how to DJ and putting in full time work in the studio as well as local nightclubs.

His dedication and determination paid off. In a short period of time, and before he was even 23, he was playing at some of the best clubs in New York including Cielo, Pacha, Space, along with landing a residency in 2015 at Output.

His first mega release 'Careless Suggestions' on Phobiq Records catapulted his name into the limelight. With massive support coming from Deadmau5 on the Ultra main stage at WMC in 2014 to being aired by BBC Radio 1 & Carl Cox's notorious Global Radio show, the track stayed in the Beatport Techno Top 100 chart for over half a year.

Since then he has seen a steady stream of releases over the last two years. Starting with Carl Cox's & Jon Rundell's Intec in 2015, his 'Never Forgotten' EP went straight to No.10 on the Beatport Techno chart. Layton then got picked up by Adam beyer with his 'Unspoken' EP dropping on Adam's Truesoul in the summer of 2016. His Beatport success continued with the title track climbing to No.3 in the Techno chart.

As his relationship with Adam Beyer and Truesoul developed, the young
producer reached a landmark in his career further releasing 'Rivington' on Adam's world-renowned Drumcode imprint. Following that, he dropped a massive remix for Gabriel Ananda's all time classic 'Doppelwhipper' on Truesoul again.

It's safe to say with all this under his belt, we can expect to see Layton take things to the next level in 2017, with news of his next project now unveiled, he will be releasing his first LP also on Drumcode in February titled "Where It Begins".

Having already performed events with a selection of artists including Adam Beyer, Carl Cox, Solomun, John Digweed, Len Faki, Alan Fitzpatrick and Monika Kruse to name a few, we can expect this talented New Yorker to step his game up in 2017 with gigs confirmed in Europe and North America, at some of the biggest festivals techno has to offer.

With much to come from Layton, he's one you need to keep your eye on as he continues to bring his innovative, infectious sound to us all in 2017.
Einlass: 00:00 | Beginn: 00:00


Donnerstag, 31.05.
Chali 2Na & Krafty Kuts


Grossstatttraum & Backspin präsentieren:


Chali 2Na & Krafty Kuts


Datum: 31.05.18
Einlass 19h // Beginn 20h
Tickets via www.love-your-artist.de


Schmeißt die Hände in die Lüfte für Chalie 2Na und Krafty Kuts!
Für das Jurassic 5 Gründungsmitglied am Mic und den Über-Produzenten an den Reglern ist es mal wieder Zeit auf Tour zu gehen. Ganz egal ob erste Reihe oder Nosebleed Section, da muss man sich einfach zu bewegen. Wenn die beiden auf der Bühne stehen, nicken die Köpfe ganz automatisch. Das und nicht's anderes wird uns auch am 31.05. in Hamburg erwarten. Also, "keep the party moving and throw your hands high" und kommt in den Waagenbau an der Sternbrücke.


Eintritt: 22.00 € Eintritt VVK: 18.00 € | Einlass: 19:00 | Beginn: 19:00